Art to Benefit The Environment.
The Winooski Natural Resources Conservation District is pleased to offer original artwork picturing the fish species found within our waters (The Winooski River and Lake Champlain).  All proceeds go towards our fish habitat restoration work, and project implementation; including our valuable efforts working with partners to replace or retrofit undersized and failing culverts.
Signed prints  (6″ by 4″)  for $10 each. or (8″ by 10″) for $15 each  (Easy for you to frame)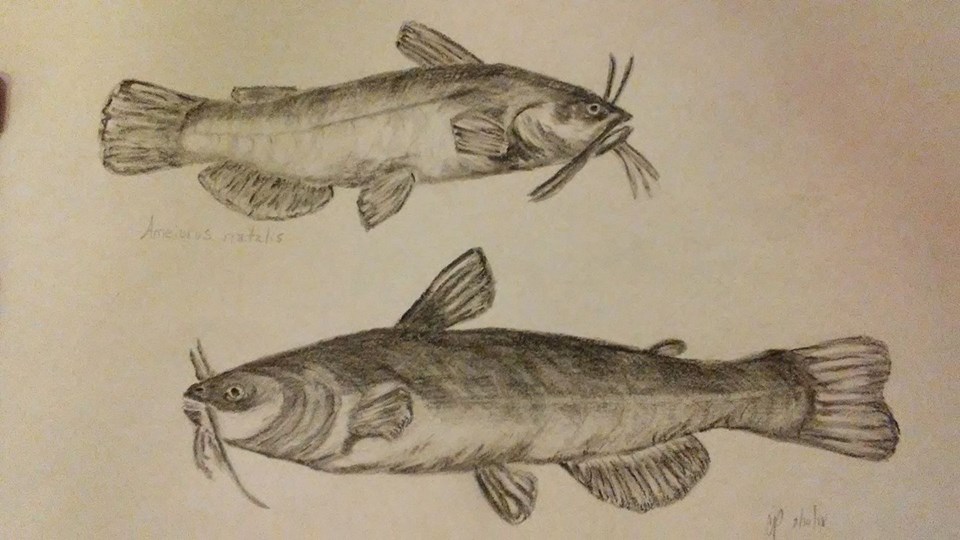 Signed original sketches ( 8″ by 10″ or 9″ by 12″)  for $75 each.  (Easy for you to mat and frame)
Artwork order form found below (please allow time to create your print or original work of art.)
Each sketch is created by the WNRCD District Manager to showcase the importance of protecting our waters for the species that live in it.
List of Fish species currently available (Requests for sketching  from a picture your favorite catch, or your trophy fish can be accommodated.)  (Pictures on this page are current examples of sketches completed for a not-for-profit).
Rock Bass
Smallmouth Bass
Bowfin
Cisco
Black Crappie
Freshwater Drum
Longnose Gar
Muskellunge
Yellow Perch
Atlantic Salmon
Lake Sturgeon
White Sucker
Brook Trout
Brown Trout
Rainbow Trout
Lake Trout
Walleye