Take Action
There are many ways for you to participate with the WNRCD. Become a volunteer, stay informed of issues and make a difference by donating to our Watershed Stewardship Fund.
---
Volunteer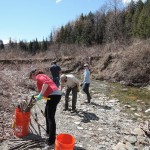 **** Please note the location of our tree planting on Friday, May 17th has changed. It will no longer take place at Macrae Farm Park in Colchester. See below for the new location and details *********
Ethan Allen Homestead Tree Planting Friday, May 17th – Burlington – Celebrate spring by helping us plant 480 native trees along the Winooski River at Ethan Allen Homestead Museum. Volunteers are needed for morning (9-noon) and afternoon (12-4) shifts. Tasks will include hauling 40lb bags of trees, digging holes, planting trees, watering and weeding. Bring your own work gloves and a water bottle. Click here to sign up. Email kristen@winooskinrcd.org with questions.
Stream Team Citizen Science – Winooski, Williston, Burlington & Colchester – Summer 2019 – Join the Stream Team, our crew of Citizen Science volunteers who take bi-weekly water samples in the greater Burlington area. Training will take place June 11 from 8am-10am. Sampling takes place Tuesday mornings on June 25, July 9, July 23, August 6, August 20th. This year we are monitoring phosphorus and chloride at 21 sites. To see data from 2012-present, visit Rethink Runoff. Email kristen@winooskinrcd.org to sign up or learn more.
All volunteers must sign our volunteer waiver. Save yourself some time by printing and completing it before the day of the event. Be sure to print both sides. VolunteerWaiver
---
Become a critical part of the protection of our Natural Resources.
Our members are those residents and visitors who have a vested interest in Natural Resource protection and want to make a difference by participating in workshops, stream cleanups, informing decision making and staying up-to-date on the most current natural resource topics and science. There are multiple membership levels for both residents and businesses.
Fore more information on becoming a WNRCD Stewardship Member click here.
---
If you would like to receive notification of events (tree plantings, outreach, fundraising, etc), when we need volunteers, please sign up to be on our mailing list and be the first to know about upcoming events, volunteer opportunities, and more.
---
Support the WNRCD Watershed Restoration Fund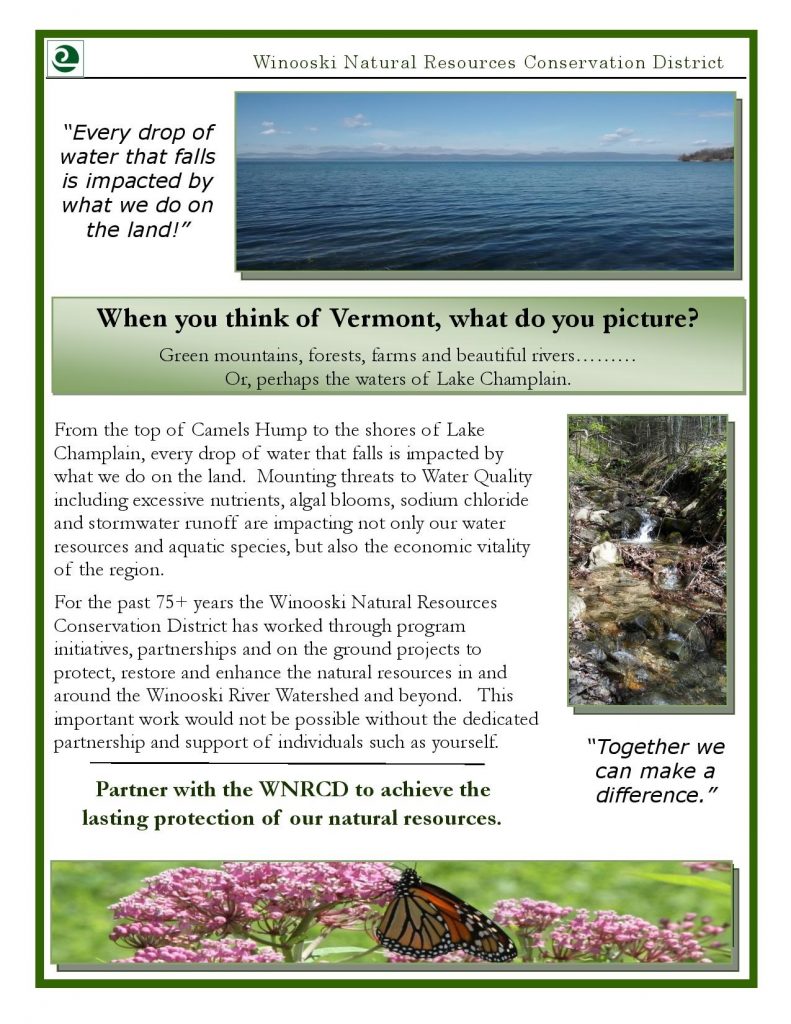 Your generous donation to the WNRCD Watershed Restoration Fund allows us the opportunity to maintain and grow current programs and initiatives that benefit all those who live in or visit the areas within the District. We call on you to partner with us to protect the natural resources of the District. Together We Can Make A Difference
---
Call To Action
Check back for updates on any "Calls To Action" for you to participate in, or reach out to us with your concerns for the protection of our natural resources.