Volunteer Opportunities
Dedicated community members who want to make a difference in the lives of others and protect our natural resources have volunteered their time since the conception of the WNRCD.
---
Volunteer opportunities:
---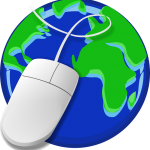 Become a WNRCD Outreach Steward
Help WNRCD get the word out about the valuable work we do protecting our Natural Resources. Become an Outreach Steward!! As a Thank You, receive a free WNRCD membership.
It is as simple as copy, paste, and click! We provide the content and you help by uploading to social media, and sharing on your local FPF.  If you are interested in this easy way to make a difference, please email: info@winooskinrcd.org
---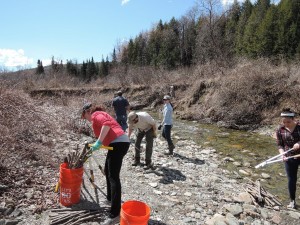 Trees For Streams
Volunteers are needed to help with the digging and planting of trees and shrubs for our Trees for Streams Program.  Planting gloves are recommended, if you can bring a shovel please do!  We will provide drinking water and light snacks, most plantings last about 4 hours, but come and go as you like.
---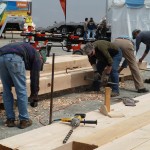 Skidder Bridge Construction
Volunteers are needed to help construct skidder Bridges for our rental program.  Those with experience in woodworking are requested.  We will provide refreshments and some construction days will offer professional credits.
---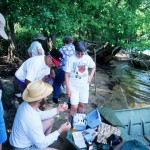 Citizen Scientists
Volunteers are needed to help with water quality sampling in bodies of water throughout the District.  Training is provided.  Come explorer the natural world and help better understand the changes taking place to our water quality.
Citizen Stream Sampling in the Winooski River Basin
Citizen Scientist Volunteers Needed for Essex Road Salt Study
Elevated amounts of sodium chloride within our waterways are due largely to road salt application during winter. Excessive sodium chloride reduces fish spawning, degrades instream habitat, encourages establishment of invasive species, and harms our sensitive, native species like Brook Trout and Sugar Maple. An increase in chloride levels also shifts algal species dominance from green algae to cyanobacteria, which could exacerbate the toxic algal blooms already impacting our waterbodies.
To learn more: SoChl sampling pressrelease
Chittenden County Stream Team- Water Quality Sampling Team
Please visit the CCST website for more information: http://rethinkrunoff.org/get-involved/get-involved-stream-team/
Water Quality Monitoring Training Curriculum
Flow Observations Guidance_VTDEC
Data can be viewed at: https://anrweb.vermont.gov/dec/dec/VolunteerMonitoriing.aspx
---
Volunteer to speak at WNRCD workshops, on-behalf on the WNRCD at town meetings, and tabling at public events.
---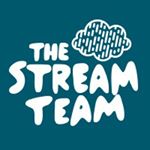 Chittenden County Stream Team
Volunteers are needed to become team leaders, monitor streams, adopt rain gardens, cleanup rivers and conduct river restoration projects.
For more information visit: http://rethinkrunoff.org/get-involved/get-involved-stream-team/   or email info@winooskinrcd.org
---
Annual Tree and Shrub Sale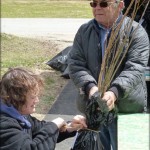 Our Annual Tree and Shrub Sale entails a full day of 'packing' and a half day of distribution, for which we need volunteers!
We are looking for help on packing day  in Essex Junction and on Sale Day in either Essex Junction or Berlin. If either of these locations and times interest you, please email info@winooskinrcd.org, we would appreciate your help!
Packing day involves going through customer invoices and collecting orders, and 'packing' the trees (literally) on a truck ready to go to either sale location. It requires working with others, getting a little dirty (bring gloves!), and making sure the orders are correct.
Sale day involves a variety of tasks, including: greeting customers, directing them to pick up their order,  helping customers get their order to their car, watering the plants, and other random bits to keep everything flowing smoothly.
If you would like more information or would like to sign up, please email: info@winooskinrcd.org.