Workshops and Events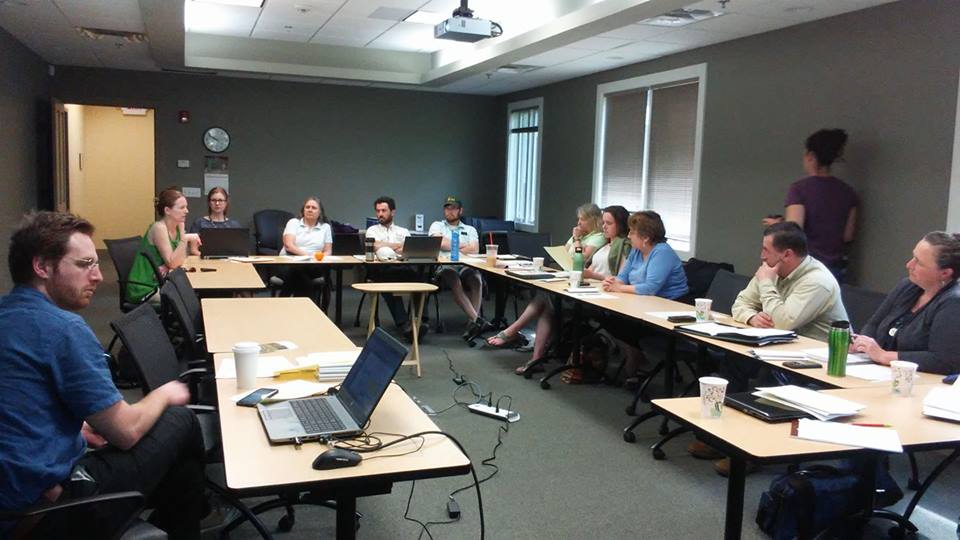 Join the WNRCD and partner organizations for workshops and events.
Throughout the year WNRCD conducts workshops, trainings, events and displays.
If your organization is interested in having the WNRCD setup a display, conduct a workshop or come and speak about natural resource related topics, please email: info@winooskinrcd.org
If you have an event, workshop or training that you would like to post to the calendar, just share the event via a google calendar with: info@winooskinrcd.org.
Upcoming Workshops and Events
Williston Stream Clean-up. Saturday September 14th. 9 am – 12 pm with after party at Burlington Beer Company. Free. Flyer.
Are you ready to get your hands (and boots) dirty for water quality? Winooski NRCD is seeking volunteers to help remove trash from local streams in Williston, VT on Saturday, September 14th.
A volunteer training will take place at 9:00am in the Goodwill Parking lot in Williston (64 Harvest Lane). Volunteers will then break into teams to clean up the identified sites. Work is anticipated to be complete around noon.
Volunteers will spend the morning wading through stretches of rivers to remove debris like bottle caps, cigarette butts and tires. Volunteers should wear tall boots and work clothes and be prepared for the weather. Work gloves will be provided if needed. Anyone is welcome to join, but WNRCD strongly recommends only bringing children over the age of 10. All children must be accompanied by an adult at all times. A thank-you reception with refreshments will be held at Burlington Beer Company after the event.
Why should you sign up? Removing trash from urban streams improves habitat for wildlife like fish, turtles and amphibians and it prevents debris from washing further downstream where it will end up in Lake Champlain.
The first 15 volunteers to sign up will receive a free Stream Team t-shirt on the day of the event (limited size availability)
This event is supported by the Chittenden Solid Waste District and the Town of Williston with additional sponsorship from Burlington Beer Company and Guy's Farm and Yard. We will end the morning with a volunteer appreciation event outside the Burlington Beer Company tasting room. Register here.
The Do's and Donuts of Equine Manure Management. Saturday September 21st. 9 am – 11 am. Jericho, VT. Free. Flyer.
Join us for coffee and donuts in Jericho this September. We will discuss what the state's Required Agricultural Practices means for horse owners and then tour a horse owner's manure composting bins to learn what does and doesn't work. Bring your questions and concerns. Register here.
Salmon Festival. Saturday October 5th. Richmond, VT. Free. Flyer.
Join us and partners for a full day event celebrating the return of salmon to our streams!