Within the boundaries of our District are largest city in Vermont (Burlington) and the capital of the state (Montpelier).  We work to improve the stormwater impact from these cities and others by collaborating with local partners to promote appropriate stormwater management practices, providing technical, financial and educational resources.
---
Rethink Runoff Stream Team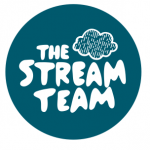 We are proud to manage an effort called Rethink Runoff Stream Team that engages citizens across nine cities and towns in watershed stewardship and promotes stormwater action. Residents of Burlington, South Burlington, Colchester, Essex, Essex Junction, Winooski, Williston, Milton and Shelburne are all invited to participate in place-specific and hands-on programming to reduce the harmful effects of stormwater. This regional effort includes opportunities for residents to Adopt-a-Rain Garden, test water quality in an impaired stream, participate in stream cleanups, and help in restoration efforts by planting trees. We love to meet new people and hope to see you out in the community at farmer's markets, fairs, and events. Find out more on the Stream Team website and 'like' us on facebook for the latest updates and a schedule of happenings in your area.
---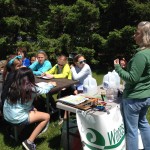 Stormwater Outreach and Education
We involve school-aged students in addressing stormwater on their school grounds through project development, implementation, and education and outreach.  Since schools contain large impervious areas, with vast parking lots and roof surfaces, their properties can impact surrounding water-bodies.  We also partner with local not-for-profits, organizations and agencies to offer a variety of educational options for teachers.
---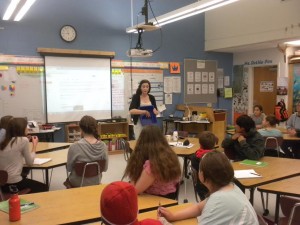 Let it Rain- Soak it for Schools– aims to connect children to stormwater through their watershed and energize them to become leaders of change.
To access the FREE school toolkit, please click here. Toolkit Overview: soak-it-for-schools-toolkit
(We would like to thank our sponsors at the Lake Champlain Basin Program and NEWIPCC for making this initiative possible.)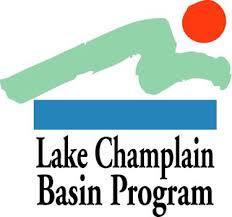 ---
Rain Garden Installation
Green stormwater infrastructure projects mimic natural processes. Examples of these systems include rain gardens, green roofs, and infiltration trenches just to name a few. Rather than the traditional method of moving dirty water away from hard surfaces into downstream water bodies, rainfall or snowfall is kept on site where it can slowly infiltrate into the ground and be cleansed by vegetation and soils. Slowing and infiltrating the runoff that drains from hard surfaces is one way to reduce floodwaters, if the practice is widely adopted. We have partnered on the implementation of raingardens, infiltration trenches and other practices to mitigate stormwater.
---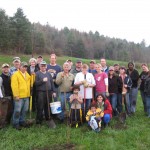 Winooski Headwaters Community Partnership
The Winooski Headwaters Community Project is a locally-led effort to restore and protect the upper portion of the Winooski watershed. Its work is directed by the Conservation Commissions of Cabot, Marshfield, and Plainfield. The Friends of the Winooski River and the Winooski Natural Resources Conservation District provide facilitation and staff support. Other partners include local and state government, local businesses, non-profit organizations, and citizens. The partners have emphasized education, cooperation, and community involvement in all their projects. The group works directly with the local schools and community to implement stormwater mitigation.