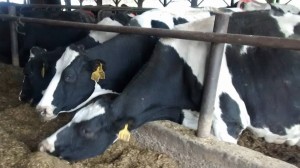 The Required Agricultural Practices (RAPs) are standards to which all types of farms must be managed to reduce the impact of agricultural activities to water quality. The RAPs include required practices and management strategies, some of which apply to all farms and some of which are specific to certain sizes of operation or to certain environmental factors. For the most up -to-date information, visit the VT Agency of Agriculture website.
---
We Helps Farmers Write Nutrient Management Plans
Do you manage a Certified Small Farm Operation in the Winooski District? WNRCD can help you write a Nutrient Management Plan (NMP) for free! NMPs are required for Certified Small Farms to be in compliance with the RAPs. Here's how it works:
WNRCD staff and a Land Treatment Planner will meet with you for an initial interview about your farms
WNRCD staff takes soil samples from all fields to be included in the plan
Farmers participate in a 6-part course, led by UVM Extension, about managing nutrients on your farm (Jan-Feb)
Farmers complete "homework" between classes if necessary to upload farm data to GoCrop
Farmers collect manure samples
Farmers write their own NMP plan using data from WNRCD staff and the Land Treatment Planner
If you think your farm might be a good fit for this program, email Conservation Specialist Kristen: kristen@winooskinrcd.org
---
Did you know that all certified small, medium and large farms must earn 4 Water Quality Training Credits every 5 years? Our friends at Orleans Conservation District Created an online course called the RAP Quiz that can help you earn two credits while learning about the regulations.
---