Remy Crettol, District Manager
Email: remy@winooskinrcd.org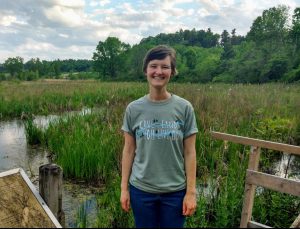 Kristen Balschunat, Conservation Specialist Kristen joined the Winooski NRCD team in June 2018. She manages interns and volunteers, coordinates the Rethink Runoff Stream Team, runs riparian tree planting and facilitates community education. She grew up in the Lake Champlain Basin, in Glens Falls, NY. After earning a B.A. in Geography from SUNY Geneseo, she worked as an environmental educator for four years teaching experiential science curriculum to students of all ages with The Wild Center, Shaver's Creek Environmental Center, The Appalachian Mountain Club and The Ecology School. Kristen has worked for multiple farms in the Northeast, including Foggy Meadow Farm in Benson, VT and is committed developing solutions that help both farmers and watersheds thrive. She is an active community scientist, involved in projects like eBird, iNaturalist, spotted salamander research and bird banding. In her free time Kristen enjoys hiking, birding, painting, gardening and canoeing.
Email: kristen@winooskinrcd.org
Cherie Staples, Bookkeeper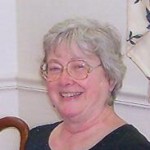 Cherie spent eleven years with the Vermont Land Trust, after six years at Vermont Natural Resources Council, and then moved to Colorado for six years, where she helped care for her first granddaughter and then managed the Denver office of The Wilderness Society. Along the way, a camera has been a steady companion and she has quite a raft of photos. Returning to Vermont in 2003, she's become a part-time bookkeeper for several businesses in the central Vermont area. She is a member of the Onion River Chorus and sings in the Old Meeting House Choir, and participates on an East Montpelier community committee. Cherie has two children and three grandchildren.
Email: info@winooskinrcd.org