Welcome to the 2022 Tree Sale! The Winooski Natural Resources Conservation District (WNRCD) hosts an annual tree sale to help residents of our District access affordable native tree and shrub species and as a fundraiser for our organization. Proceeds from the sale are used to support our work developing and implementing on-the-ground projects that protect natural resources.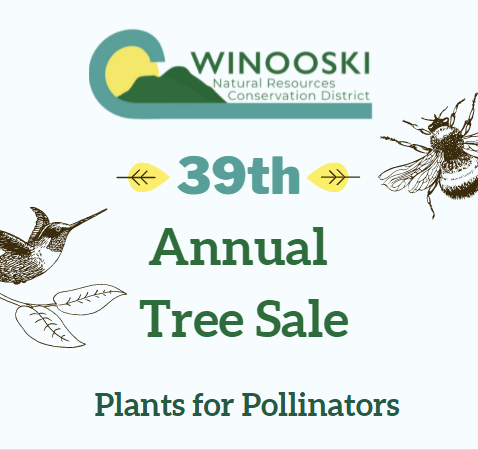 Please review our brochure to learn important information about the sale and plant species before placing an order.
Pick Up
All orders must be submitted by March 31st, 2022. For help placing your order online, contact info@winooskinrcd.org
Orders are available for pickup from 9am-noon on Saturday April 30, 2022 only.
Failure to pick up your order at the scheduled time will result in forfeiture of the order without refund.
Refunds & Warranty
We do not offer warranty on any products. To minimize losses, please follow planting and care instructions in the brochure closely. Refunds will only be issued if we are unable to fulfill part of your order at the time of pickup.
---
Old Brochures for Reference