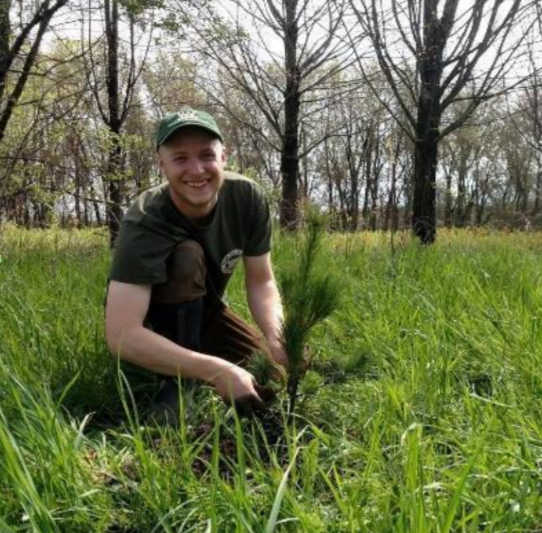 Remy Crettol, District Manager
Remy joined Winooski NRCD as District Manager in May, 2021. He is passionate about improving natural resource management throughout Vermont. Born in Connecticut, Remy was influenced by his mother's spiritual connection to nature at a young age. The forest became his playground and stage, allowing his imagination to run wild. During his teenage years, Remy was mentored by naturalists at his local Audubon chapter and became obsessed with learning to identify and understand what exactly he had been observing all those years in the woods. Working as a Summer Naturalist from age fourteen to twenty allowed Remy to hone his skills and inspired him to move to Vermont in 2011 to pursue a degree in Ecology and Conservation from the University of Vermont.
Upon graduating, Remy served the Winooski Valley Park District (WVPD) as their VHCB Americorps Environmental Educator and Resource Specialist where he standardized their education curriculum and created highly successful afterschool, summer camp, and stewardship programs. After a two year term, Remy was hired by WVPD as their Project and Program Coordinator. There he conducted natural resource inventories on prospective property acquisitions, managed park resources, improved habitat, designed and built new public parks, and managed summer camp staff and seasonal park maintenance crews. Remy is also the caretaker of Colchester Pond Natural Area, a popular destination with 580 acres of conserved land.
Outside of his work with the environment, Remy spends his time with his Australian shepherd, Katara, and is an avid disc golfer, kayaker, home gardener, snowboarder, and cross country skier.
Email: remy@winooskinrcd.org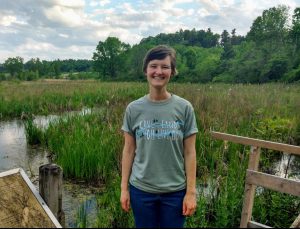 Kristen Balschunat, Conservation Specialist
Kristen joined the Winooski NRCD team in June 2018. She manages interns and volunteers, coordinates the Rethink Runoff Stream Team, runs riparian tree planting and facilitates community education. She grew up in the Lake Champlain Basin, in Glens Falls, NY. After earning a B.A. in Geography from SUNY Geneseo, she worked as an environmental educator for four years teaching experiential science curriculum to students of all ages with The Wild Center, Shaver's Creek Environmental Center, The Appalachian Mountain Club and The Ecology School. Kristen has worked for multiple farms in the Northeast, including Foggy Meadow Farm in Benson, VT and is committed developing solutions that help both farmers and watersheds thrive. She is an active community scientist, involved in projects like eBird, iNaturalist, spotted salamander research and bird banding. In her free time Kristen enjoys hiking, birding, painting, gardening and canoeing.
Email: kristen@winooskinrcd.org


Kathleen Lewis, Agriculture Conservation Specialist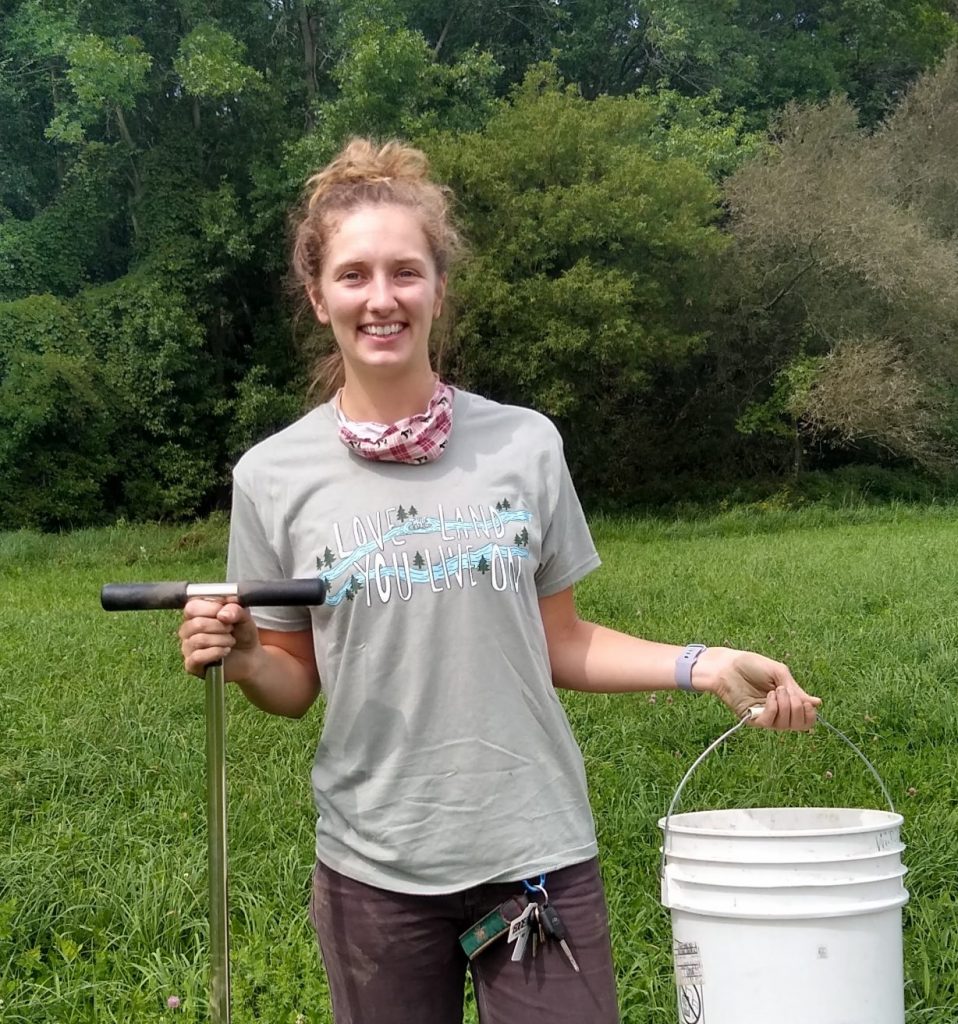 Kathleen (Kat) Lewis joined Winooski NRCD in August 2021 as the Agriculture Conservation Specialist. Kat grew up in Massachusetts and moved to Vermont for her undergraduate degree. Kat graduated from The University of Vermont with a B.S. in environmental science and minor in ecological agriculture in May of 2019. After graduating, Kat completed two terms of ECO AmeriCorps within Vermont. She first spent 11 months serving with The Vermont Department of Environmental Conservation (DEC). Kat helped run the LaRosa Volunteer Stream Monitoring Program as well as assisted in the yearly stream sampling conducted by DEC to analyze the biological integrity of Vermont's waterways. Kat spent her second year of AmeriCorps serving with the Vermont Agency of Agriculture, Food, and Markets in the Water Quality Division. At the Agency of Agriculture, she assisted with programs for farmers and landowners to help improve water quality on their fields and across the Vermont landscape. When Kat isn't working, she can be found hammocking in the woods, playing with her cat, skiing, or cross country skiing.
Email: kathleen@winooskinrcd.org
Anna Beach, Fall Technical Field Intern
Anna is from Barre, Vermont, and is a double major in Environmental Studies and Political Science at Saint Michael's College. She is fascinated by the fields of ecological restoration and regenerative agriculture, having worked on the Farm at St. Mike's and helped organize tree plantings in the College's 360 acre natural area. She is excited to intern with the Winooski NRCD to work with landowners and other organizations to help implement solutions in her home watershed. In her free time, Anna loves to cook, saunter through the forest learning new species of plants and birds, and work on counted cross-stitch projects. 
Cherie Staples, Bookkeeper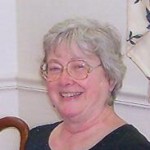 Cherie spent eleven years with the Vermont Land Trust, after six years at Vermont Natural Resources Council, and then moved to Colorado for six years, where she helped care for her first granddaughter and then managed the Denver office of The Wilderness Society. Along the way, a camera has been a steady companion and she has quite a raft of photos. Returning to Vermont in 2003, she's become a part-time bookkeeper for several businesses in the central Vermont area. She is a member of the Onion River Chorus and sings in the Old Meeting House Choir, and participates on an East Montpelier community committee. Cherie has two children and three grandchildren.
Email: info@winooskinrcd.org