Articles, information and updates on issues related to natural resource concerns within the Winooski Natural Resources Conservation District.
---
Watershed Notes: 
From Farm to Forestry and Everything In between, 

Protecting the Winooski Watershed and Beyond!
---
Recent Blog Posts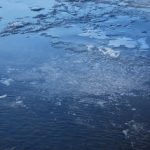 Frazil Ice and Ice Meadows: During this time of year, the magic happens within local rivers that makes the riverside areas of the Northeast called Ice Meadows what they are. A collection of loose ice crystals are forming that look like slush in the water, this is called frazil ice. Frazil ice forms in super cooled water. When frazil ice groups together, it forms pancake ice. Like the name suggests, it looks like pancakes with upturned edges. These pancakes can be as large as 10 feet across. When the pancakes group together, they will cover the surface of the river with a skin of ice. This skin will grow and can reach a thickness of glacial proportions.  Read more: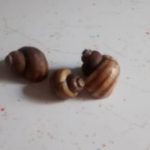 Invasive Banded Mystery Snail: The Banded Mystery Snail (Viviparus georgianus) a non-native species to VT and NY was introduced in 1867 into the Hudson River. It is historically native to Florida and Georgia among other southeastern states. It has been found in many bodies of water located within Vermont and New York, including Lake Champlain, Lake Iroquois (VT) and Lake George (NY). The public, officials and scientists have not taken much note of this non-native species believing that any environmental impacts would be negligible. Current data is showcasing a different picture and further research is needed.  Read more.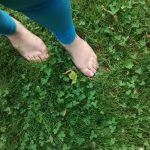 Green Lawn Care: In the Lake Champlain watershed of VT and NY, there is an increasing concern from excessive nutrients flowing off of lawns, impervious surfaces and farmland, thus impacting our aquatic systems.  Since 2012  in VT, homeowners should be following the no Phosphorus rule when fertilizing lawns, unless a professional soil test has been conducted on the soil, determining that it is needed and the lawn is just being established.   Grasses, like other plants need nutrients provided within the soils to grow.These nutrients can be provided by implementing Lawn Care Best Management Practices. Read more: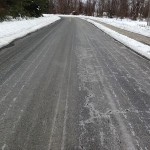 The Numbers Behind Road Salt: The winter has begun and we are all anticipating snow.  While most of us are waiting to enjoy our favorite past time in the woods, be it cross-country skiing, or snowshoeing, we all need the fluffy abundance of snow.  The down side may be driving in it.  Road salt application is not linked to snow amounts, but to the chance of ice, or snow melting and refreezing on the road.   While many of our municipalities follow road salt application best management practices, there are new tools and methods out there.  Homeowners and private contractors should also follow BMP's.  The serious impact from road salt application is when it runs off into our streams.   Here are some numbers to make us think.   View Watershed Notes to read more.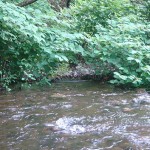 Invasive Species Japanese Knotweed: Japanese Knotweed (Fallopia japonica), which closely resembles giant knotweed and the hybrid Bohemidan knotweed, looks very similar to bamboo, although it is not related.  Knotweed can be found along many roadways, stream corridors and along fields. Thanks to extensive erosion from Irene and other storms, Knotweed has spread far and wide throughout Vermont, impacting water quality and soil health. View Watershed Notes to read more.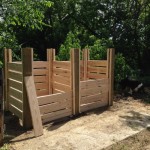 Composting Horse Manure to Protect Water Quality: The Winooski Natural Resources Conservation District (WNRCD) received an Ecosystem Restoration Program (ERP) Grant from the Vermont Department of Environmental Conservation to develop a horse manure composting program. WNRCD worked with horse owners in our District (Chittenden County, Washington County and the towns of Orange, Williamstown, and Washington) to improve water quality conditions by preventing manure and manure runoff from entering local waterways. Even small horse farms can produce a significant quantity of manure; each day a mature horse can produce up to a cubic foot of manure. When horse manure is not managed properly it can leach nutrients and pathogens to surface and groundwater. View Watershed Notes to read more.