Sodium Chloride (Road Salt)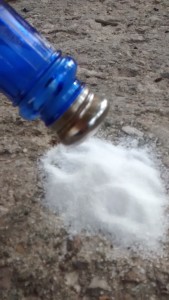 There has been a dramatic rise of concentrations of salt within our waterways.  Lake Champlain has seen a 30% increase over the past ten years, many local streams exceed levels that could harm Brook Trout populations and sensitive species including sugar maple.
Maintaining safe driving conditions, parking lots and walkways in addition to reducing both costs and the salting of our water bodies can be achieved through utilizing Best Management Practices including, current technology and training.