Winooski Natural Resources Conservation District
Board of Supervisors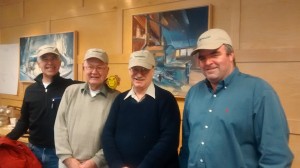 ---
Interested in Joining?
The WNRCD Board of Supervisors is seeking dedicated individuals living within the District who own one acre of property or more to sit on the Board of Supervisors. There are two levels, the Elected members and the Associate Supervisors. If you are looking to give back to the community and make a difference, then please request more information by emailing: info@winooskinrcd.org The WNRCD Board of Supervisors meets monthly to discuss programs and natural resource concerns. These meetings are open to the public and partners.
Supervisor Petition for Ballot Entry 2018
Supervisor Handbook (Currently being updated)
---
Current Board Members
---
Rick Hopkins, Chair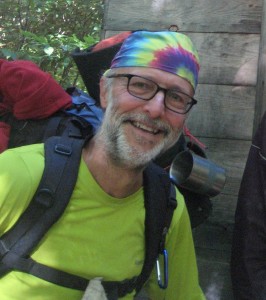 Rick graduated from Hartwick College with a degree in biology and earned his masters degree from the University of Vermont in Natural Resources Planning. After graduating from UVM, Rick spent two years working as a regional land use planner for the Martha's Vineyard Commission before returning to Vermont to work for the Department of Environmental Conservation. Rick spent close to 29 years working with a wide variety of groups and partners to protect and improve surface water quality throughout Vermont by managing and controlling nonpoint sources of pollution. For many of those years Rick managed the Section 319 nonpoint source program, the Section 604b water quality planning program and the Vermont watershed grants program. In his spare time Rick is involved with the Cross Vermont Trail Association and the East Montpelier Trails Committee. Rick enjoys being outdoors, downhill skiing, mountain biking and hiking. Rick is a consistent bowler in the low 120s. Rick hails from a corner of paradise known as East Montpelier.
---
Mike
Raboin, Associate Supervisor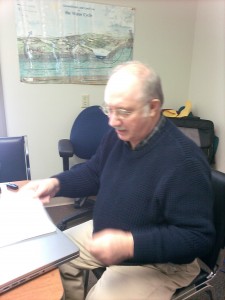 Mike retired in 2012 after a 40+ year career as a land surveyor for the State of Vermont. The last 15 years of his state service was as the ANR Survey Chief for the Division of Lands Administration, dealing with properties administered by the Departments of Forests, Parks & Recreation, Fish & Wildlife and Environmental Conservation. He is a proud graduate of Vermont Technical College. A 13-year volunteer at the Billings Farm & Museum in Woodstock, Vermont where he revels in educating visitors from around the world about pumpkins, apples & historic food preservation. He has a passionate interest in history and farming, and has portrayed an 1890 farmer helping to educate 4th – 8th graders about the history of farming and land conservation. He and his wife Bonnie live in the town of Orange where they spend their time reading in the winter, gardening in summer, and spoiling their 3 grandchildren year round.
---
Jeffrey Cueto, Vice Chair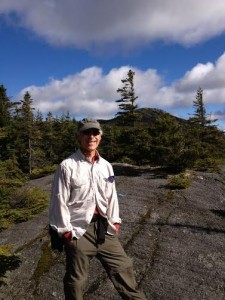 Jeff has been a District Supervisor since 2012. He holds a degree in civil engineering and formerly worked for the Vermont Department of Environmental Conservation as the chief hydrologist. Jeff led the Agency's participation in the federal re-licensing of hydroelectric projects and Act 250 review of major projects, such as ski resort developments. Since leaving the Department, he has broadened his geographic perspective by providing consulting services to the Low Impact Hydropower Institute, a national organization that qualifies hydroelectric projects under a set of environmental criteria for "green" certification. Jeff lives with his wife, Linda, in East Montpelier where he grew up on a farm first settled in 1791 by one of the founders of Montpelier.
---
Paul Hartshorn, Secretary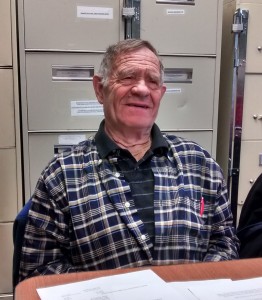 Paul lives in Waitsfield VT, currently working as a logger and producing maple syrup. Paul spent his 40+ year career as a dairy farmer in addition to dedicating his time as the Assistant Chief for the Waitsfield Fire Department. Every year for the past 30+ years, Paul partners with the Fire Department and the State to conduct a fishing derby on his property for youth.
---
Lawrence Rowley, Treasurer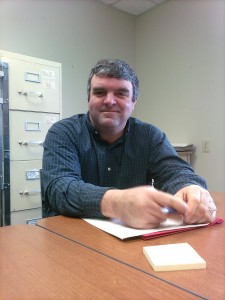 Lawrence is a dedicated, experienced dairy farmer who lives in Milton VT with his wife and four children. Lawrence is passionate about the conservation practices that benefit both our waterways and property owners of the District. In his spare time he enjoys attending his daughters sporting events.
---
Russ Barrett, Supervisor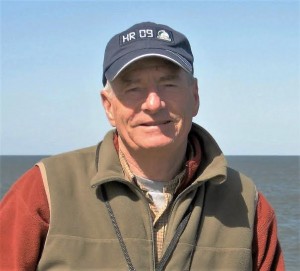 Russ worked for the Vermont Forests Parks and Recreation for 39 years, which included time at the State Tree Nursery, Orange County Forester and as the Washington County Forester. He graduated from the University of Vermont Forestry School in 1975. Now retired he dedicates his time between the WNRCD, Northfield Conservation Commission, serving as the Tree Warden for Northfield, gardening, hiking, and a little golfing as time allows. He lives in Northfield with his wife Dody, dog Stella and cat Richard.
---